I'm not lying, this stuff is AMAZING! This stuff is dead easy to whip up for breakfast, lunch or dinner.  My hubby loves this for breakfast with the wild blueberry syrup I make.  It's one of his favorites.
You could very easily stuff this french toast if you want.  A mixture of cream cheese and blueberry syrup with blueberry syrup on top would be sick…..as in good sick, not bad sick……I'm totally going to try that.
But first – here's the star of this post: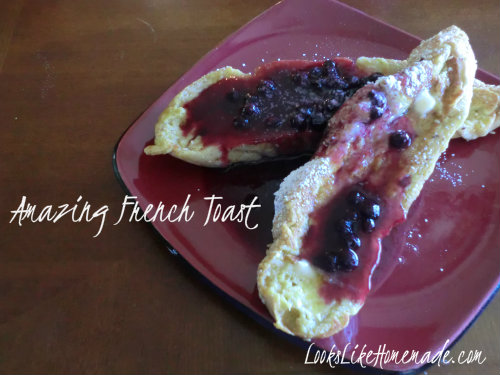 I told you – AMAZING!
Here's the recipe – the photos of the steps are below the recipe. Continue Reading