We Celebrated a great weekend a few weeks ago enjoying Strawberry Days in Glenwood Springs.  It's a great time, although there are LOTS of people and it was really hot.  One thing we love about the festivals is the cinnamon almonds you can get still warm.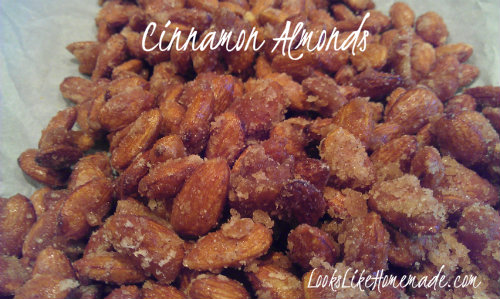 What I DON'T like is when I end up with a stale batch, or pay $6 for about 1/3 of a cup of almonds.  I figured it cant be that hard to make them….so I dug around for a recipe.
This year we also tried some Vanilla Almonds – wow were those good.  I put them together, they were a real success as far as I am concerned.  The family is giving them 2 thumbs up also.  They only take a few minutes, and are totally worth it.  Feel free to half the recipe if you dont want to do 3 cups of almonds at once.
Maddie & I made these tonight – it was super easy and they taste great.  Our next attempt will be walnuts or pecans – I want to be sure I get some fresh ones before I try it though.
Here are the simple 4 ingredient directions, give them a try yourself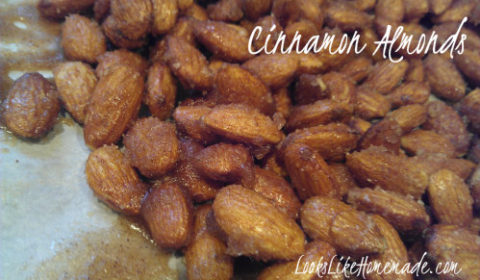 Cinnamon & Vanilla Almonds
Ingredients
1

C

Sugar

3

C

Raw Almonds

1/2

Tbsp.

Cinnamon & 1/4 C Water

for Cinnamon almonds

2

Tbsp

Good Vanilla & 2 Tbsp Water

for Vanilla almonds
Instructions
Put Sugar, Cinnamon & water in a shallow frying pan that will allow you to layer the almonds in a single layer

When the sugar starts to dissolve dump in the almonds

Continue stirring until the sugar starts to crystallize

Dump on parchment and let cool a bit until all liquid is crystallized

Once the sugar starts to cool, smush the almonds around in the soft sugar until it coats the nuts
[slideshow gallery_id="2″]