So i saw this bracelet on Pinterest that I loved – and thought – hey I bet I can make that….so I gave it a whirl.
Mine is not identical – but it uses the same thought process.  I kinda like mine better – I used better beads and its really comfortable to wear.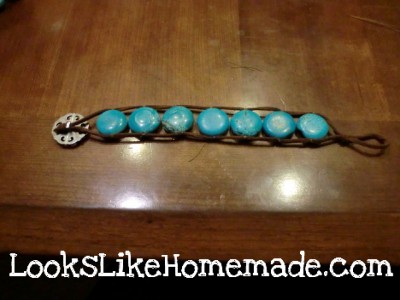 I will say the suede-like straps I used are not the best choice.  I think they're not sturdy enough.  I think I might try this again with a better leather cording and see what happens.