I saw a magazine article in an old Martha Stewart magazine about teapot collections, and one was displayed on a stone trivet that I just fell in love with.  It was simple, effective and understated – perfect for everyday or entertaining.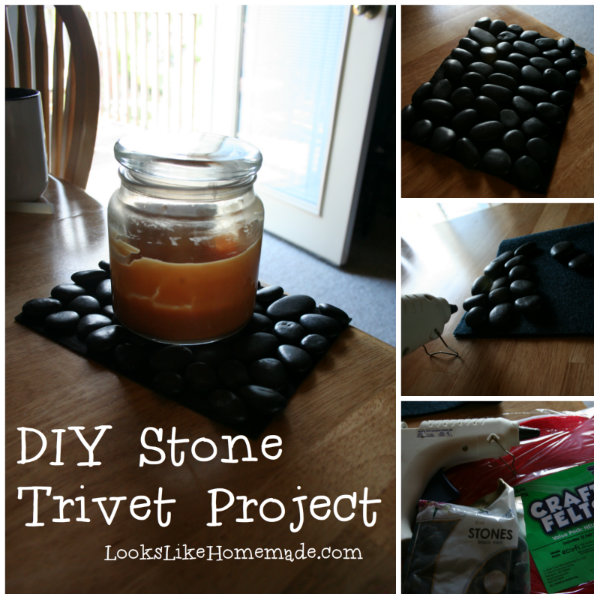 I decided that I could build one much easier than I could actually find one to buy, so after a trip to Michaels I was ready to start.  You can also get the supplies at the local WalMart – this isn't a craft-store-trip dependent effort.
This project is also pretty kid-friendly, just supervise use of the hot glue gun.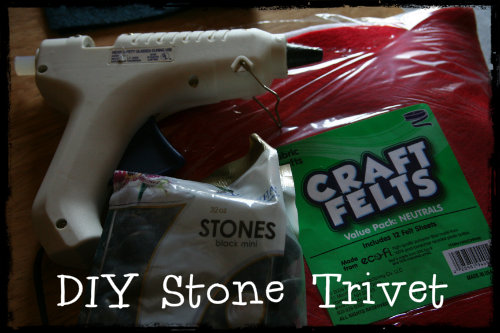 First you need your glue gun, good and hot, some craft felt.  This thin felt worked okay, but if you can find something a little sturdier it might work a tad better.  you could also use a board inside a frame if you wanted to get super fancy.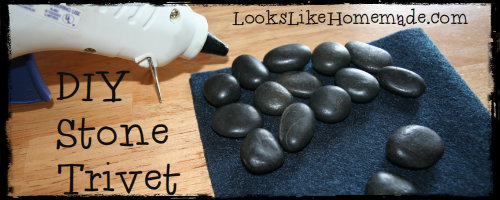 I just started laying out the stones in the upper corner and gluing them down.  I didn't want little soldier rows of stones, so I mixed them up and twisted them around to make it look more organic.  I was a little hesitant about using hot glue, I thought maybe it would soften and melt when I put a hot pan on the stones, but after many uses, the stones have held up great and the glue has not released at all.
I will say my very first attempt at this I used E6000 because it's supposed to be heat resistant.  It soaked through the felt and made a hot mess, it's expensive and totally unnecessary – use your trusty glue gun for this one.
The finished product is pretty handy – and I like that you can make these any size you like.  I think I'm going to make a set of coasters for my desk to put my coffee and water glass on.  You can also use flat bottomed glass beads of any color, or stones and felt of any color you like.  Make this match your kitchen and your style.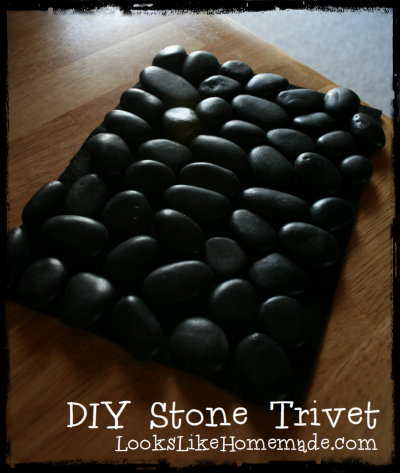 I have one under the candle on my desk – for some reason the glass gets really hot, I think it's because it's almost "done."  I hear there's a way to upcycle your empty candles, that will have to be another project post!  I hope you give this one a try, post your projects and successes at our Facebook page – Facebook.com/LooksLikeHomemade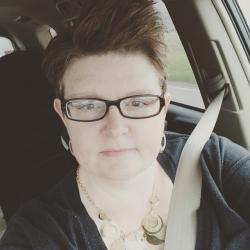 Carrie Hill is the mother of 2 human children, and 5 fur babies. She has a husband who is a great guy, a good food tester, but a bit of a nut, just like her. She enjoys writing, reading, cooking and baking in her spare time.