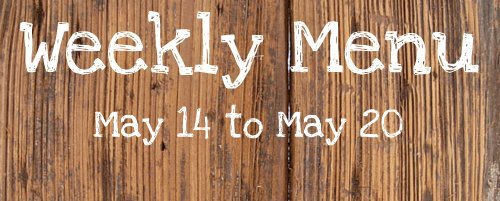 We've been crazy busy, and I haven't been helping myself out and creating menus.  Time to get back on the wagon!  Here's what we have planned for this week:
Monday – Got some nice Ribeye at the market – will pair those from the grill with brown rice and quinoa stuff I found at Costco (easy and tastes pretty good) and salad and corn.
Tuesday – Grilled pork chops, leftover quinoa, salad and assorted veggies
Wednesday – OMG Chicken.  My good friend Danielle pinned this recipe to my shared wall on Pinterest.  I have some leftover greek yogurt and a big pile of grated parmesan, so I'll give this one a try tonight.  I have a head of green leaf lettuce from my Bountiful Basket and some tomatoes and peppers, I'll make a salad and maybe bake or roast some potatoes on the grill.
Thursday – Sloppy Joes – Believe it or not, we love Manwich here.  I've made them from scratch, but the kids really only like Manwich, and its cheap, so I'll give in on that convenience food.  I have some Alexa Sweet Potato fries in the freezer to pair with this.  Will make a salad or steam up some frozen veggies, too.
Friday – Breakfast night!  Pancakes, bacon and eggs – easy peasy.  I usually buy pancake mix, but I doctor mine up with a splash of vanilla extract and some cinnamon.  I have strawberries in the freezer so might make some strawberry syrup for these.
Saturday – We MIGHT play poker Saturday, if so I generally just make a few appetizers.  I want to try something new, so I might try these spicy shrimp and avocado bites that my friend Erin pinned to my board.  They look yummy!
Sunday – Lazy day I think, will be warm so grilled Nathan's Famous with mac and cheese sounds awesome.  We'll see if that mac and cheese is homemade, or not…..sometimes you want the neon orange stuff, its comfort food 🙂