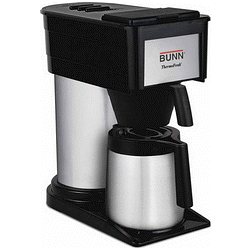 I'm thinking of doing some product reviews on the blog, mostly to add content and let everyone know about the products I've tried and the pros and cons of using them.  I had a really great experience recently with an issue with my BUNN coffee maker, and thought that was a prime opportunity to share my review.
I don't get compensated for these reviews, they're just my way of sharing with the community.
Bunn Velocity Brew BT
An honest review of my experience with Bunn coffee makers.
I love this coffee maker, after about a year and a half of use, it quit heating our coffee. I was pretty disappointed, as the $150 price tag made just buying another one somewhat painful. My mother and father-in-law had Bunn makers and they lasted 5+ years, I think they even had one for 10 years. Of course, I didnt have the paperwork with me, so I got online and contacted Bunn at www.Bunnathome.com and told them my issue. I received an email back a few days later (they promise 1-3 business days – so it wasnt unexpected to wait a few days). They were shipping out a new maker at no charge to me, they did ask that I ship my old maker back to them so they could figure out what went wrong and make the product more consistent. I received my brand new maker in the mail today. I was very impressed with their customer service and their prompt attention to my problem. I'm no longer coffee-impaired in the morning. It was a problem, because I'm about 10 miles from the nearest Starbucks! All said and done, I think the Bunn machine is worth the price, because the company stands behind their product, and it brews a pot of java in about 2 minutes……that's Aces in my book
Bunn Velocity Brew BT Thermofresh Coffee Maker
Date published: 08/29/2011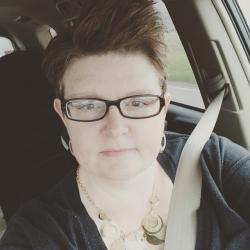 Carrie Hill is the mother of 2 human children, and 5 fur babies. She has a husband who is a great guy, a good food tester, but a bit of a nut, just like her. She enjoys writing, reading, cooking and baking in her spare time.