Small Zippered Placemat Bag
It's no secret to anyone that knows met that patience is not a virtue I possess without much work, teeth gnashing and a small (OK maybe large) amount of tongue-biting.
That being said, I do like to make things, and do simple projects that dont take a lot of time but are rewarding.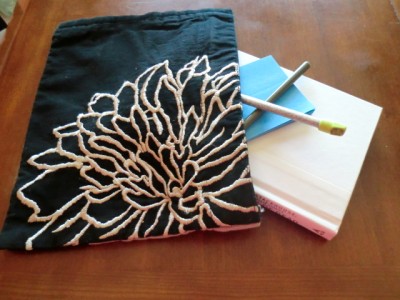 I am a big fan of the gigantic purse, the one I use now is from Forever 21 and is gigantic – about 20×20 and is actually called a "weekender bag."  The byproduct of using a gigantic bag is the "sub-purse."  I have one for just about everything – makeup, pens, books and tablets, lady-stuff, my wallet & other cards.  I like having this so i can carry everything, but if I only need my wallet, I just leave the big bag int the car and grab the sub-bag.  This could mean buying a TON of bags, unless you make bags yourself.
I like to make place mat bags.  They're easy – don't require a lot of fussy seam sewing, and can jazz up an outfit or just keep you organized.  The biggest challenge in my small 'burg is finding decent place mats – a task I generally reserve for my trip to the metropolae of Grand Junction or Denver.
Once you figure out what place mat you want – you can accessorize with an endless assortment of goodies – my favorite is using a big button closure.  I have a really cute red, orange, yellow striped one with a green button – of course as I write I cannot find it. I think child has absconded with it for Lego or makeup storage.  Once I find it I'll post a photo.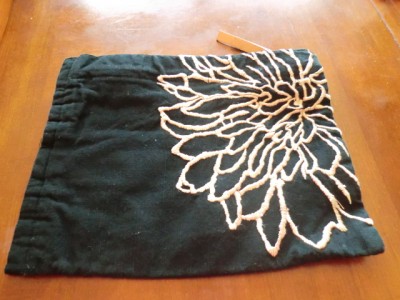 So here's the steps, pretty easy if I do say so myself!
Placemat Clutch or Organizing Bag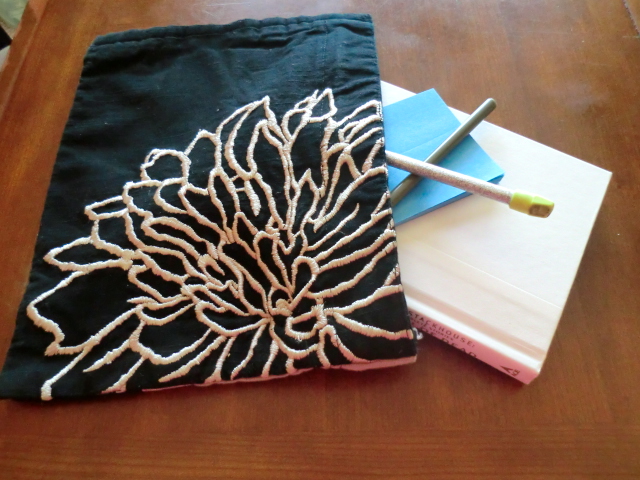 You really can add any decorations you like to this purse. Because you didn't spend time pinning, seaming and sewing you have more time for the fun stuff. You can use flowers, buttons, sequins - anything that you like - to jazz up your bag.
Enjoy, and share pics of your project on our Facebook Page at Facebook.com/LooksLikeHomemade
Ingredients
1 place mat of any color you like
1 fastening or closure mechanism. This can be a button, a zipper, a tie, a snap - the possiblities are endless.
Coordinating Thread
Decoration of your choice
Directions
Fold your place-mat in half wrong-side out
Decide how you'll fasten it and add your button or toggle hole, snap, etc...Remember this is wrong-side out so turn it around right-side out to be sure your fastening will work. I put a zipper I up-cycled out of an old broken-down purse in this one, but for your first one - don't do that - it's a serious pain.
Sew up the sides with a small seam allowance, if your place-mat will allow it - I think 1/2" is suitable unless there is a place-mat seam that gets in your way.
http://lookslikehomemade.com/small-zippered-placemat-bag/
Recipe Copyright LooksLikeHomemade.com 2012