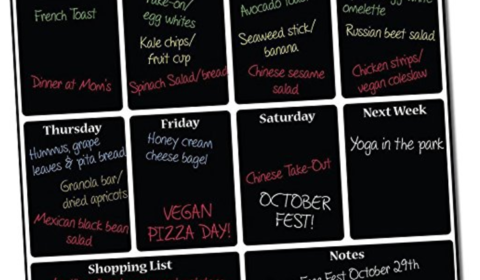 Still trying to be productive and get my weekly menus out on time. This week I have a ton to do, but I also want to put something healthful on the table because I'm trying to cut my portions and snacking…..I'm a terrible snacker…..so filling with leftovers for lunch the next day is the plan for the week.
I use the "Save" function on Facebook a lot, and this week I have 2 Facebook recipes in rotation – new things I've not tried before – but look great.
What are you guys having?
Continue reading "What's For Dinner, Week of February 5, 2017"