I think anyone who has been to my house on a regular basis will tell you I am a grocery hoarder.  I have lots of groceries in my house – and my pantries (yes I said pantries) are out of control.
I generally have to tear them apart and put them back together a few times a year.
The hot mess below is my kitchen pantry – before I cleaned it up.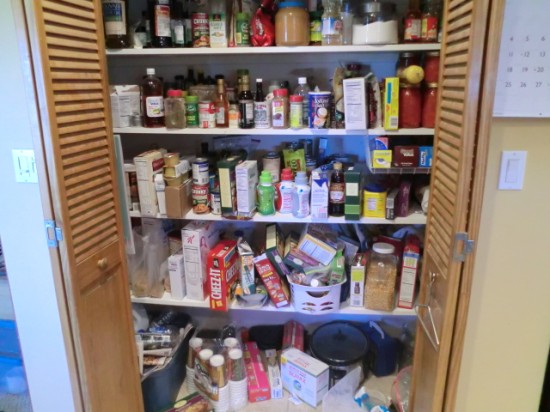 I was running a system where I put ONE of something in my kitchen pantry, and the rest in the storeroom pantry under the stairs.  Here's the problem, I always forgot to look in the storeroom before I bought more.  I ended up with 4 boxes of Special-K and thought – "Enough is enough….time to change!"
So yesterday I tore them both apart and wiped down the shelves.  Here is how I got organized: Continue reading "Pantry Organization – Take 2" →